Do you still like the outdoorsy experience but are looking for something a little more weather-proof and secure? If so, our wooden tents may be just the pitch you're looking for.
What we're trying to offer is a camping-type experience but without the less favourable elements of your weekend away. We're keeping it fairly simple so you'll still need to bring your camp beds, cooking gear, and sleeping bags etc – so that's basically everything except the tent really!
PARK MAP


Why Choose Our Camping Pods?
No more unpacking your wet tent
when you get home to dry it over
the back of the sofa!
Leave your gear while you're out for
the day safely and securely behind
a locked door.
No more listening to the snoring
of the campers in the tent
next door!
Plug sockets for your phone
chargers, blow-up bed pumps,
hair driers etc.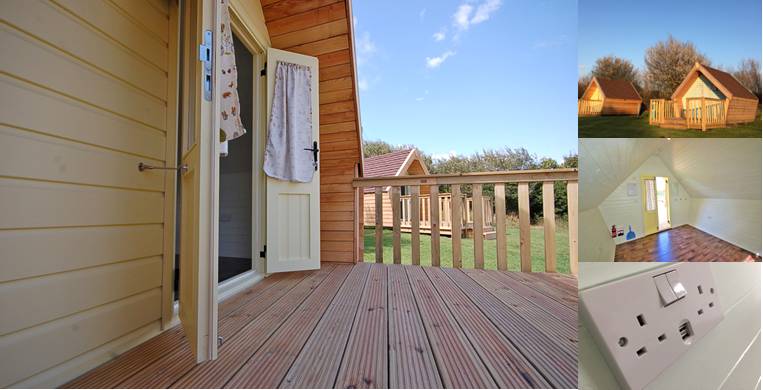 Creature comforts
We've kitted our pods with half-glazed lockable doors for security and weather proofing and a rear high-level window for light and ventilation; two double plug sockets, USB charging points, internal dimmable spot-lights, and an exterior light. As you can see in the photos each pod has its own private veranda allowing you and your group the perfect position for that well earned sundowner.
On park amenities
And when you've had your fill of Whitstable oysters freshly landed in the harbour or have walked your legs off exploring the Crab & Winkle Way, you'll be pleased to have a freshen up in our award-winning shower & loo block with 24hr hot water, hair driers, family room and crockery washup. Maybe our clubhouse & pool* might be next on your menu? Download our pod brochure.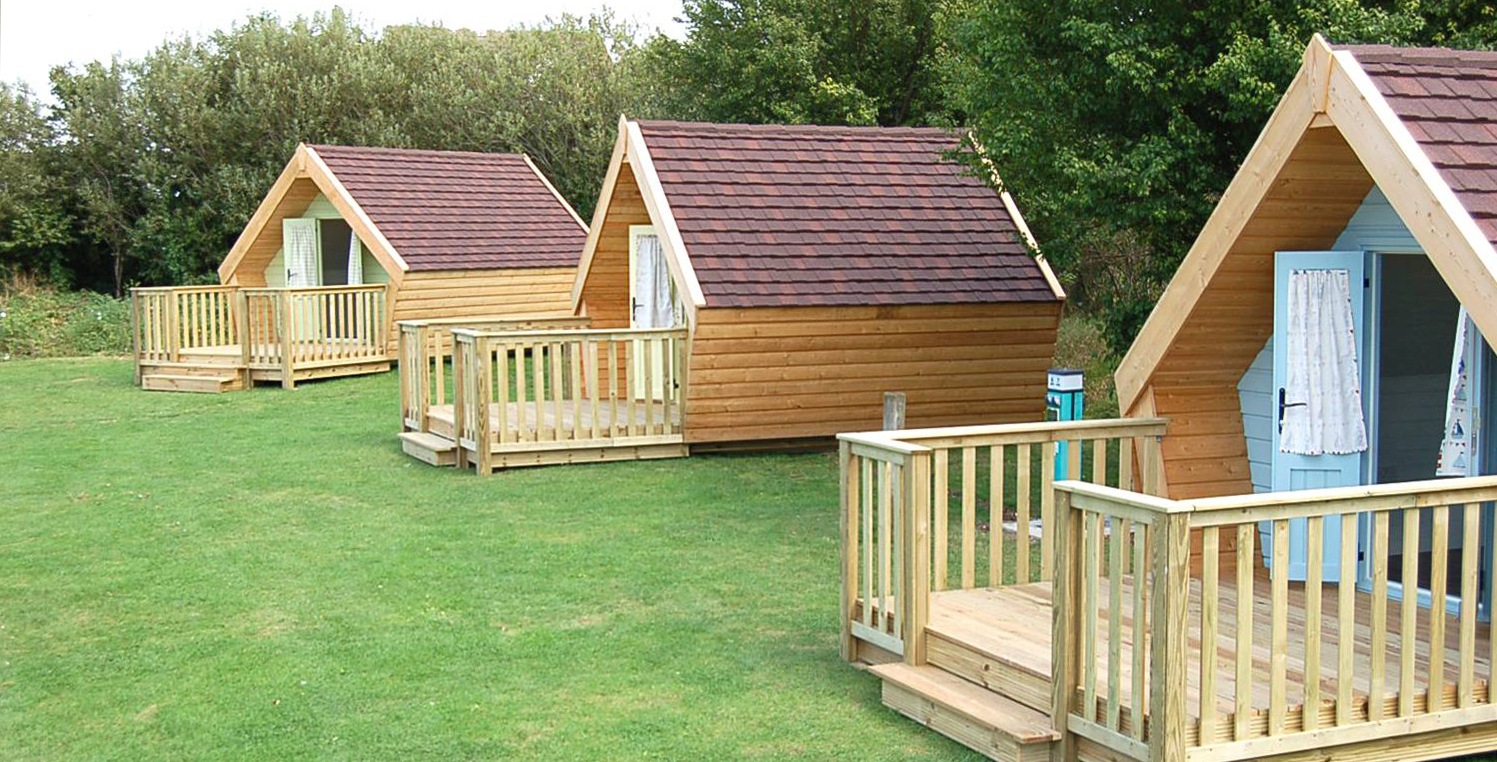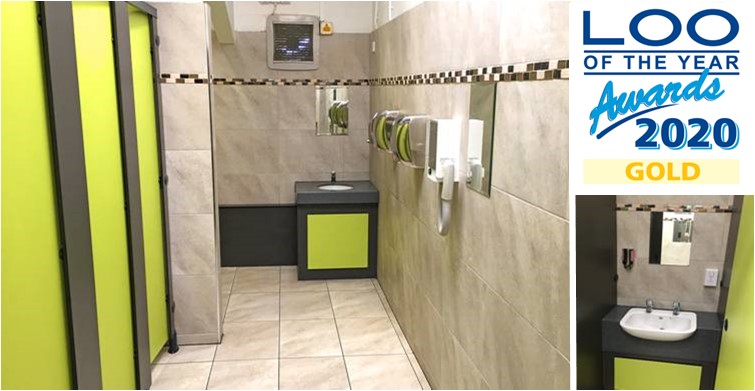 How big are they?
The regular pods sleep about four people, maybe more if they're young kids, and the family pod offers enough room for about six. The internal floor width is about eight feet (2.43m) on both sizes, the regular pods are about nine and a half feet long (2.93m) and the family pod is about thirteen and a half feet long (4.1m). Call us on 01227 771777 to make your reservation (on-line bookings not avavialbe). Watch our park video.


So, what have they got…
Quaint charm that the kids (and grown-ups) will love and a pukka roof guaranteeing to keep you and your kit dry all weekend, and your own front door key giving you peace of mind about your posessions.
And what haven't they got?
A fridge* or a cooker, so you'll still need to bring your own, beds or chairs, a fifty-four inch wall mounted telly. Or any telly come to that. *We have a freezer in reception for your ice packs. Check our prices and availability.
Important Park info - Please Note
No commercial or signwritten vehicles are allowed on park - sorry. Parking is limited so only one car allowed per pod booking.
For your safety, riding of bicycles skateboards and scooters etc is forbidden and a 10mph speed limit applies.
If your party has a tent, an additional plot will be required. Call us on 01227 771777 to make your reservation (on-line booing not available).
Barbecues (not disposable) are allowed (please keep them up off the grass) but open fires are prohibited.